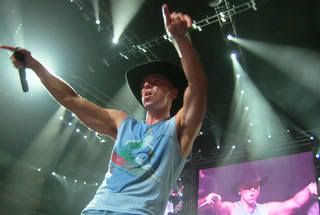 So, this one is my favorite picture I took at the Kenny Chesney concert I saw in May. I was sitting in the front row and it was worth every penny. I couldn't have had a better time if I tried. That was a BLAST!
I'm only posting 4 others...cut for size.



I just really think he's gorgeous.



That's Kenny with his guitarist...obviously



It wouldn't be a KC concert w/ out Uncle Kracker



And I couldn't leave yall without an ass-shot. :-D